Don't Miss Celebrating Our 5th Anniversary With Us!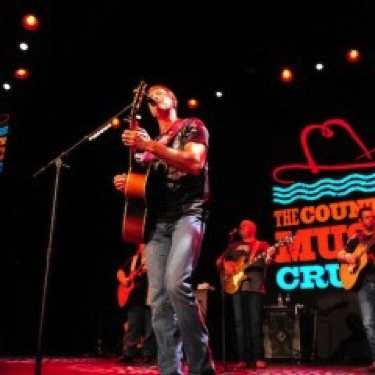 Once again we'll be enjoying "Real Country Music and a Real Good Time" as The Country Music Cruise brings the legendary classic country artists aboard to celebrate our 5th Anniversary.
On this special sailing we'll be enjoying over 40 LIVE performances by award winning country stars Alabama, Larry Gatlin & The Gatlin Brothers, Mickey Gilley, Lorrie Morgan, Bobby Bare, Jim Stafford, Johnny Lee, T. Graham Brown, Dailey & Vincent, Lacy J. Dalton, Asleep at the Wheel, Jeannie Seely, Wade Hayes, Chuck Mead and his Grassy Knoll Boys, and Comedian Jon Reep. Host Lorianne Crook will return as host of The Country Music Cruise PLUS we'll have Grand Ole Opry at Sea – A Very Special Performance Event and everyone's favorite Elvis Tribute Artists. We always have a few more surprises up our sleeves to announce in the coming months so stay tuned!
For those of you that have sailed with us in the past, you are now entitled to receive the Alumni rate, our lowest rate, and take advantage of our convenient payment plans.
Book now or call us toll-free at 844.345.2686.
THE County Music Cruise. Real Country Music ... A Real Good Time!