Announcing The Southern Rock Cruise From StarVista LIVE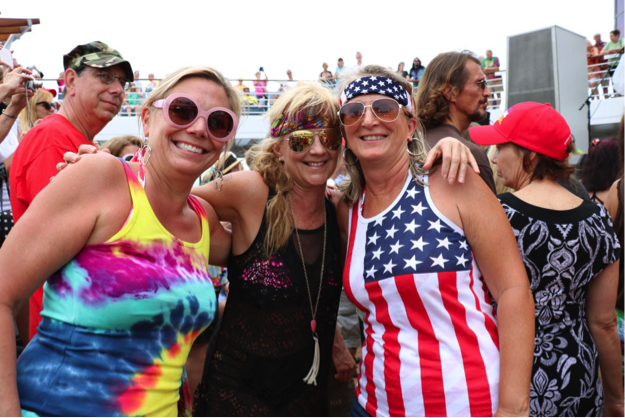 We welcome you one and all to The Ultimate Tailgate at Sea!
StarVista LIVE, producers of The Country Music Cruise and other theme cruises that bring fans together with some of the greatest artists and musicians, are thrilled to announce the Southern Rock Cruise.
We're rounding up a who's who of Southern Rock legends for five full days of music, parties, celebrity hosted events and more for our inaugural Southern Rock Cruise! Experience over 40 LIVE performances including a special guest appearance from Lynyrd Skynyrd on January 22nd in Jamaica. Joining us onboard will be 38 Special, The Marshall Tucker Band, The Outlaws, Molly Hatchet, Atlanta Rhythm Section, Wet Willie, Louisiana's LeRoux, Jaimoe's Jasssz Band, Live At The Fillmore – A Tribute to the Allman Brothers, and more to be announced!
On January 20th-25th, 2018 StarVista LIVE takes Southern Rock to the high seas departing from Tampa FL, and making ports of call in Jamaica and Grand Cayman.
Kickin' It On The High Seas
Sail with 2,000 other devoted fans just like you for this ultimate Southern Rock reunion. Get to know these superstars like never before with special Q&A sessions and panel discussions. Learn how the hits were written in songwriter workshops, witness the greatest guitar players shred and discuss their techniques!
Buckle up for these five nights at sea as we celebrate the Southern Rock music and lifestyle. The sun will be shining, guitars jammin' and the nights will be heating up on the beautiful Royal Caribbean Brilliance of the Seas. With award-winning LIVE music, once-in-a-lifetime interactive events and customized activities only found on the Southern Rock Cruise, you many need a vacation to recover from this vacation!
Don't miss the boat! Call (888) 597-6884 or book online today!