Catching up with Jeannie Seely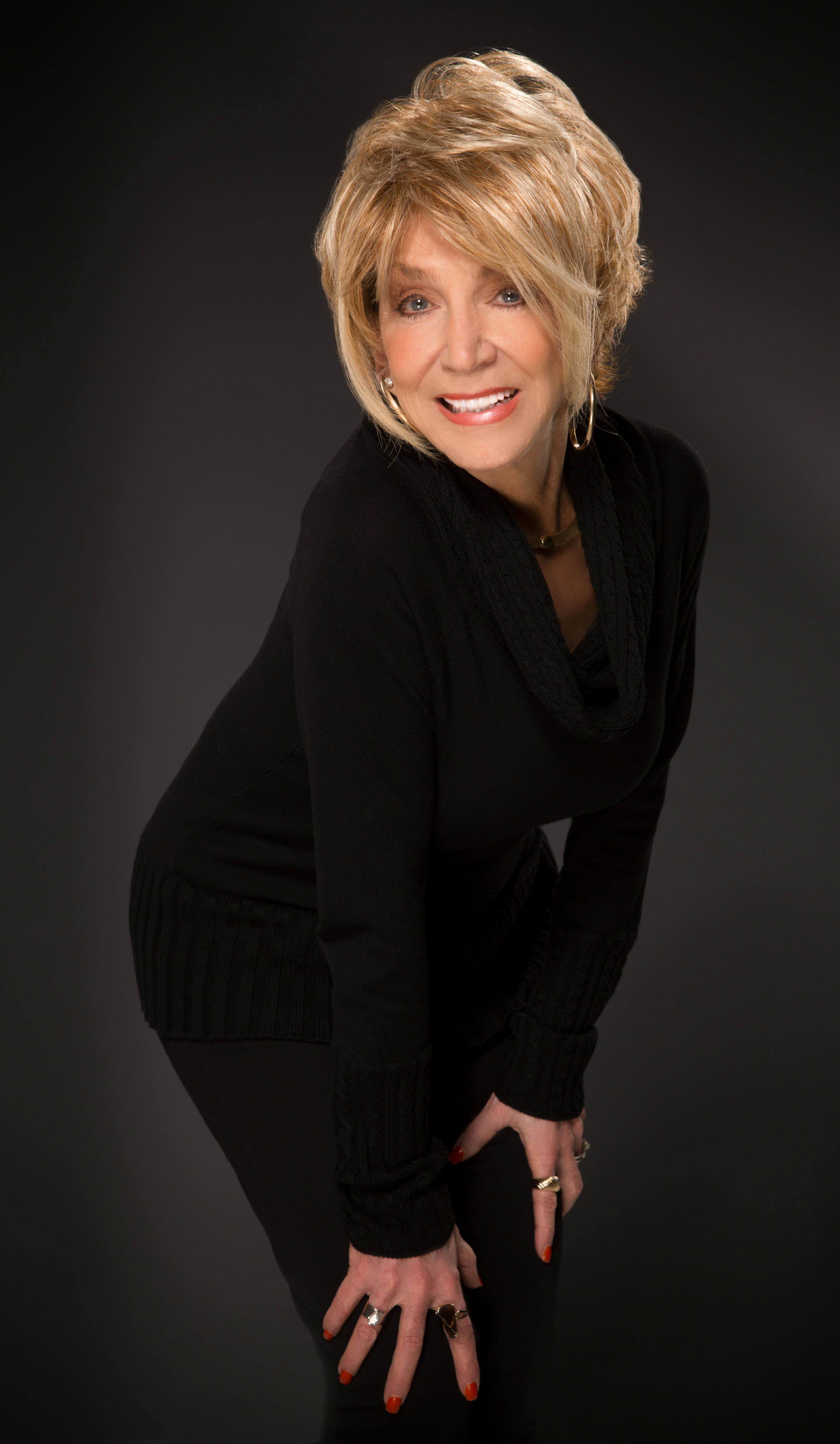 We've tried to book Jeannie Seely for several years, so we were delighted when we found that she was available for the 2018 sailing of The Country Music Cruise. She's not only country music royalty but one of the funniest and most perceptive people you'll ever meet. Get ready for some great stories in between the great songs. Jeannie grew up in northwest Pennsylvania and began her music career in California. She'd already written an R&B standard by the time she drove to Nashville to fulfill her original ambition of singing country music. This year, 2017, marks her fiftieth anniversary on the Grand Ole Opry.
---
You worked on the west coast for Liberty-Imperial Records as a secretary, promo person, and songwriter. Were you thinking about Nashville and country music all that time or were you wrapped up in the Whisky-a-Go-Go scene out there?
I always wanted to make records, but I didn't have a clue how to do it, so I just answered an ad for a secretarial job at Liberty-Imperial. Of course, our big artist was Johnny Rivers, but I'd grown up listening to the Grand Ole Opry, and I missed the Opry in California because you couldn't get the signal. This was forty years before SiriusXM. Nashville was always in the back of my mind, but I was getting an education on how the business works.
You wrote an R&B classic, "Anyone Who Knows What Love Is (Will Understand)." Who was your co-writer on that?
Randy Newman. I'd stayed after work because I wanted to use the piano to work out an arrangement. I can't read or write music, and I was so frustrated because I couldn't get it straight. I heard it all in my head. Randy worked there as a songwriter. He came down the hall. I hollered to him and he came in and helped me get it down. I've been thinking about calling him because that song has come around again in England. It was in a hit TV series, Black Mirror. And just recently it was on NFL's Game Day Morning.
You drove to Tennessee in your '65 Ford Falcon. What do you think today when you see a young hopeful with out-of-state plates?
There's so many out-of-state plates in Nashville. Some are tourists and some are trying to bust into the music business. But if I meet someone trying to make it in music, I always try to encourage them. I tell them, "Everyone wants the hit, but the thing is that you're following your dream, and that's still a blessing. It's enough of a gift to do what you want to do. Don't worry about failure." When I first came to Nashville, Bobby Bare said to me, "You want to be a singer? Just sing. Everyone does it on different levels. Take pride and happiness in how you do it." That's so true. There's no one road to success. It's different for every person. There's no formula. If there was, I'd have figured it out by now, and I'd be the richest person in town.
What was your reaction when songwriter Hank Cochran presented you with your first hit as an artist, "Don't Touch Me"?
Well, Hank and I were dating right after I came to Nashville, and of course later we got married. He took me to Monument Records, and they said, "We like her, now find the right song." Hank asked me what I wanted. I told him I wanted a ballad so I could show the emotion I put into a song. And I wanted a song that would work for men and women, married or single, young or old. He said, "You don't want much, do you?" He was in Indiana and I was on tour in Rochester, New York. He called and sang the first verse. I loved it and he jumped on a plane to Rochester, and he finished it in my dressing room. I helped him with the bridge. He was drinking Scotch. The next day, he said, "I think I wrote a song last night. Do you remember it?" That song hit all the buttons I wanted to hit, and I never get tired of singing it.
What was your first inkling that you had a hit on your hands?
It's in the nature of promo people to be excited, but they were really excited, and that got me excited. Then we got covered by Wilma Burgess who was coming off a Top 10 hit and she was on a big label and she was produced by Owen Bradley. We could have lost the hit right there, so we just went to work. I got very little sleep for a long time. Then I woke up one day, and it really was a hit. The president of Monument called me, and my first question was, "Did the Opry call?"
You've been on the Opry for fifty years. Aside from the change in location from the Ryman to Opryland, what has been the biggest change you've seen on the show in that time?
There's the things that only matter to the performers … air conditioning, our own dressing rooms, parking spots … and those are important. The big change, though, has been watching it grow and adapt. You can hear it all over the world on satellite radio and streaming. I'd be intimidated if I knew exactly how many people were listening to me. And more and more people are coming all the time. There was a point when the Opry went into a slump and we wondered about its future, but management realized that you have to put younger performers on that stage. Fans still come to see me, but the folks who heard me back in '65 are aging and maybe don't travel like they did.
The Opry's one hundredth birthday is eight years away. How does the Opry make it to two hundred?
Keep the younger performers coming. Personally, I feel a great responsibility to reach out to the younger artists. Treat 'em right. Some of my peers don't want to hear me say that, but you've got to keep it viable and exciting. Management's doing it. The worst thing I could ever imagine is the Opry going down in my lifetime, but now I'm confident that won't happen.
When Loretta Lynn came to town, she was billed as the "Doll from Kentucky." Nobody would think of billing a female performer that way today. Have all the changes in the way women are treated been for the good?
Yes, I think so. I kicked down a few doors myself. I was incessant about hosting a segment of the Opry. No woman performer had ever hosted. The manager then, Hal Durham, said it was tradition. I said it smelled like discrimination. I was such a pain, I wonder how they kept me. But they let me host, and I've worked hard to justify their faith.
You remember Alan Jackson working in the TNN mail room. Have you ever met someone like him, heard them sing, and foreseen a great career?
How could a woman not remember Alan Jackson? I remember Dierks Bentley back then, too. The people who want to sing look at you differently. I met Jean Shepard in Pennsylvania when I was a kid. She remembered me years later because I'd looked at her that way. The ones who want to sing look at you to see what it is about you that they need to tap into. Whenever I can, I encourage it.
You recently did a show in Nashville with Chuck Mead, who has been on all five Country Music Cruises. You told some stories along with the songs. Can we expect to hear some stories on the Country Music Cruise?
As many as you want to hear!
We're so glad we've finally corralled you for The Country Music Cruise.
I love spending one-on-one time with the fans. I've done a couple of cruises and you meet people from all walks of life. Most of them are successful people and all of them are interesting and respectful. I've become friends with many of them. And I love cruises because someone fixes your food and makes your bed. You're going somewhere but you're in one place. And I get to spend time with the other artists. So there's no doubt that I'm going to have a good time, and I look forward to meeting everyone!
- Colin Escott © 2017