Bringing The Country Music Cruise Home to You!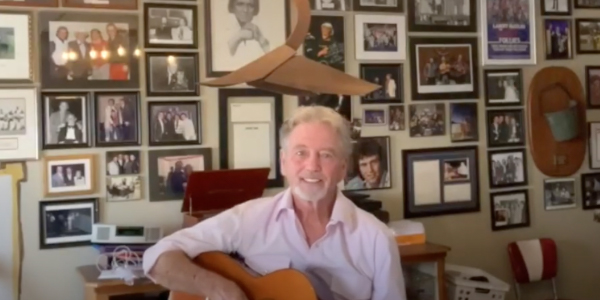 We're all adjusting to a new normal of life – staying at home, connecting with loved ones online, and finding ways to keep ourselves busy every day. We at StarVista LIVE are doing the same and are here to make your time at home a little more enjoyable, by bringing The Country Music Cruise artists, their music, and their stories right to your homes! Stay tuned – we'll be releasing some extra-special content on our Youtube Channel and Facebook page in the coming weeks, just for our country music fans! So, break out your favorite cowboy boots and check out some of the stuff we have in store for you below:
Exclusive Interview with Cruise Host Lorianne Crook!
We know you're all used to Cruise Host Lorianne Crook interviewing your favorite country music stars, but this time we're turnin' the tables! How did Lorianne get started with The Country Music Cruise? How did she get her first job on television? Where did her love for cooking come from? Get the answers to all of this, and so much more when Cruise Host Jason Venner sits down with Lorianne! You can view the interview here on YouTube. Don't forget to subscribe to our YouTube channel so you don't miss out on the other incredible All Access Pass interviews we've got in store for you.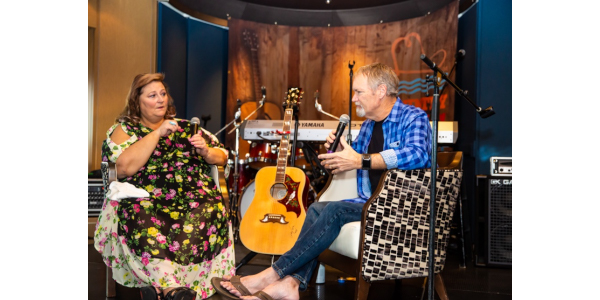 Country Faith with Deborah Evans Price… at Home!
An ever-popular event on The Country Music Cruise, Country Faith, is coming to your living room! Deborah Evans Price, author and freelance writer for major publications like Billboard, Redbook, and Women's World, has led a series of Country Faith Sessions on The Country Music Cruise since 2015. While we are all living in this state of confusion and frustration, we asked Deborah to reach out to her friends to see how they were doing and to share their thoughts and coping skills during this unpredictable time in the world. Our first Country Faith At Home Session kicks off NOW with artists Joe Bonsall of The Oak Ridge Boys, Lee Greenwood and T. Graham Brown.
Check back to The Country Music Cruise Playlist on our YouTube channel as we will continue to release more Country Faith At Home sessions. Next up will be a charming chat with David and Howard Bellamy, also known as The Bellamy Brothers, from their farm in Florida and with John Berry from his home in Nashville. It's a talk straight from the heart and will premiere this Sunday, May 3rd at 4pm EST.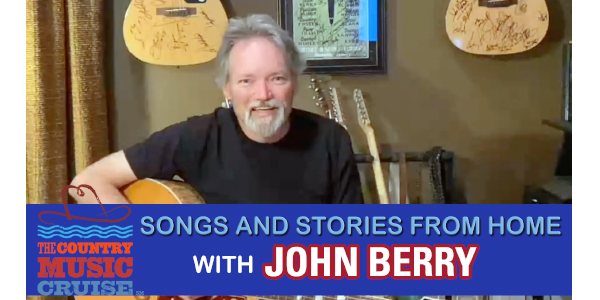 Country Music Cruise Acoustic Sets!
While we can't be together listening to amazing performances at The Main Stage right now, we can listen to our favorite artists at home online! First, break out your 'Blue Suede Shoes' and catch a special performance by Elvis Tribute Artist Jay Zanier and John Jarvis tomorrow, April 29th at 4pm EST as they bring the 'Jailhouse Rock' to you!
Next, tune in to a special acoustic performance by John Berry, premiering this Friday, May 1st at 4 pm EST.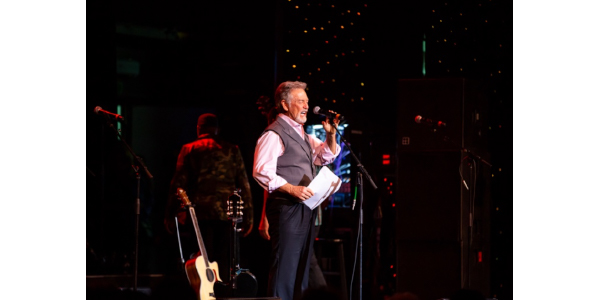 Hanging out with The Gatlin Brothers on The Country Music Cruise!
Enjoy this live acoustic performance from Larry Gatlin of "Light At The End of The Darkness", a message we all likely need to hear right now
Tune in to YouTube this Saturday for more from The Gatlin Brothers as we'll be sharing a never-before seen onboard interview, where Larry and Rudy Gatlin sit down to talk about why they love performing together and tell stories of the past! Finally, sit back and enjoy songs from their 2020 onboard concert. From "All the Gold in California" to "Houston", hear all these hits again, or for the first time.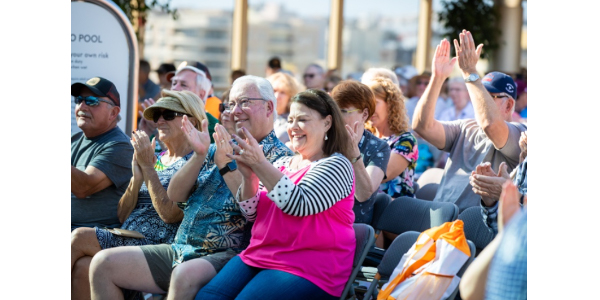 Relive The Country Music Cruise 2020
The Country Music Cruise Souvenir DVD is an incredible collection of the best of times from each year's annual cruise. It allows us to go back in time to better remember our favorite onboard moments. We're sure all of our 2020 guests are anxiously awaiting the arrival of this year's Souvenir DVD– you should be receiving it in the mail very soon! Until then, we've got somethin' to hold you over for a while.
You can now watch the DVD reel online here! Now's your chance to relive, or experience for the first time, all the amazing performances, special events, and theme parties we saw onboard the 2020 cruise. Enjoy!