Announcing the Classic TV Stars Cruise, hosted by Barry Williams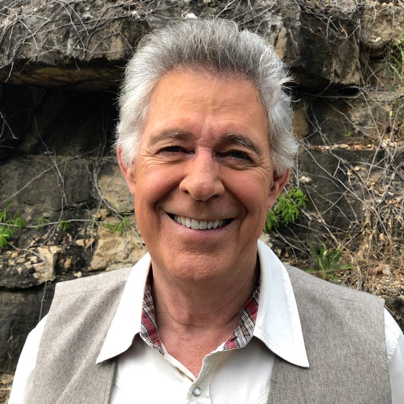 Barry Williams was our amazing host on the 2017 '70s Rock and Romance Cruise and he had such a blast that he wants to head out onto the high seas again…this time at the helm of an all-new experience: The Classic TV Stars Cruise. He'll be joined by John Schneider of the "Dukes of Hazzard" (and "Dancing With The Stars"), Jimmie Walker from "Good Times," Kathy Garver from "Family Affair," Jerry Mathers from "Leave it to Beaver," Judy Norton of "The Waltons" and many more! Guests will spend the week enjoying private cocktail parties, autograph sessions and photo ops with these stars and others like Butch Patrick from "The Munsters," Jon Provost of "Lassie" and Greg Evigan from "B.J. and the Bear."
The new cruise will sail November 8 through 14, 2019 from Ft. Lauderdale to Georgetown (Gran­­d Cayman), Puerto Costa Maya (Mexico) and Cozumel (Mexico) aboard the Celebrity m/s Silhouette and will offer once-in-a-lifetime experiences with the actors. We recently spoke with Barry, who excitedly shared how he came up with the cruise concept and what's in store for guests.
"When I speak with people who watched 'The Brady Bunch' in years past, they so often share with me how very much they felt as if they were a part of our stage family," explains Barry. "The magic of the shows from that golden era of television was the bond we created with our audiences. The connection between the TV stars and our fans was real, and it endures today. And that is precisely why I am so delighted to tell you about the inaugural sailing of the Classic TV Stars Cruise, produced in association with StarVista Live."
For the first time ever, a theme cruise featuring the greatest actors from some of the very best television programs of the 1960s, 1970s, and 1980s will take to the seas. Fans will meet and get to know the stars they grew up with and they'll spend an incredible vacation together. On top of all the fun and nostalgia, the Classic TV Stars Cruise will be filled with intimate, immersive interactions with stars as they personally welcome you and share their own stories and memories about themselves and the shows you love.
"I've looked for a long time for an opportunity to give fans an experience of connecting with the television stars that they grew up with and have watched over the years on TV," Barry adds. "And a cruise is the perfect solution – what better place to create an interactive and fully immersive experience? We are going to have six days together with non-stop fun filled activities - meeting, hanging out, dining, exploring, vacationing together. Many of you have mentioned that you've grown up with me - I have also grown up with you and I look forward to sharing our stories. All of our celebrities are excited to meet their fans and can't wait for the big week to arrive. You can't get this anywhere else."
Barry personally hand-picked the actors for the cruise, calling on longtime friends to join him. "It was important to me to invite personalities that I was confident would enjoy the interaction with our cruising guests as much as I do. I also wanted to give our actors a chance to showcase their wide range of other talents, which will be fun for them and their fans." Yes indeed, that means Barry will take to the stage to perform with The Traveliers, and John Schneider will hold a concert onboard, too. The stars will also lead cooking demonstrations, entertain audiences with stand-up comedy routines, participate in game shows and go on shore excursions with guests.
"I'm happiest when I'm cruising on the open seas," he continues, and offers a bit of advice to first-time cruisers before heading off to work on HGTV's new television show, "A Very Brady Renovation." "Pack lightly, bring a camera and get ready for memories that will last a lifetime."
Book online now or call 855-879-6932