Start Your Cruise Stress-Free And In Comfort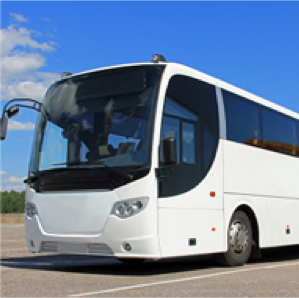 If you are traveling from our pre-cruise hotel, the Riverside Hotel in Fort Lauderdale, or heading straight to the Port Everglades terminal from the airport, below please find transportation options to help you plan your travels the morning of our departure on January 27th.
FROM THE PRE-CRUISE HOTEL:
Our convenient and comfortable motor coaches will take you from the Riverside Hotel in Fort Lauderdale, straight to the Port Everglades seaport. For just $19 per person we provide luggage service and motor coach transportation on the day of the cruise from the hotel to the seaport. Your baggage will be loaded onto the motor coach, and then, under your watchful eye, delivered to the porters upon arrival at the port. Log in to your StarVisa LIVE account and select Hotel Transfer to Cruise Pier as an Add-On.
TRANSPORTATION FROM THE AIRPORT TO THE PIER
If you're heading straight from the Airport to the Ft. Lauderdale pier, we recommend taking a taxi or transportation service such as Uber or Lyft.
Taxi from Fort Lauderdale airport (approximately $25).
Taxi from Miami airport (approximately $75).
It is your responsibility to arrive at the ship in time for the departure and to secure your transportation at the end of our cruise.