A Word From The Country Music Cruise Executive Producer Mike Jason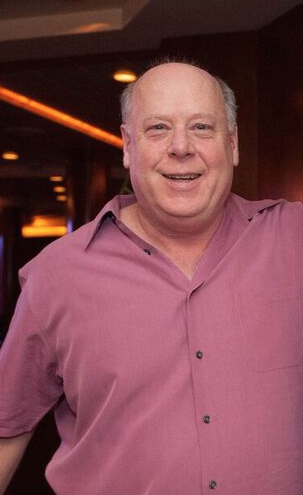 We are less than one week away from our 5th sailing of The Country Music Cruise and we can't wait to see you as well as all the great artists that will be joining us. We are again sold out, since last June, and for that we thank you.
This year we will be discovering new ports of call with Antigua and St. Kitts but will still have the outstanding LIVE performances from classic country artists plus the non-stop activities and programming that makes our cruise such a special and unique experience.
Of course any discussion of the week has to start with our headliner Alabama, one of the largest selling country artists of all time with forty # 1 hits. They'll be playing exclusively for us aboard the Holland America Line Niuew Amsterdam in the intimate Mainstage theater. But that's just the beginning. We also have Larry Gatlin & The Gatlin Brothers, Mickey Gilley, Lorrie Morgan, Bobby Bare, Jim Stafford, Johnny Lee, T. Graham Brown, Dailey & Vincent, Lacy J. Dalton, Asleep at the Wheel, Jeannie Seely, Wade Hayes, Chuck Mead & The Grassy Knoll Boys, comedian Jon Reep and America's favorite country music TV personality Lorianne Crook and more.
We also have some very special and unique on board performances and activities. We have an authentic Grand Ole Opry at Sea show, two Gospel shows, a very special Bakersfield Tribute performance, all the great Elvis Tribute artists, hilarious comedian Jon Reep, and a fun and football filled Super Bowl Sunday. Back by popular demand we also have Johnny Lee squaring off against T. Graham in a Family Feud Show that will see some of our guests playing on each side. This year we decided to give the gals equal time and we have Jeannie Seely and Lorrie Morgan with guests doing their own version of Family Feud. Johnny and T. will have plenty of competition for laughs!
As you may know, we work far in advance when planning our cruises and we are thrilled to announce that the party and music continues in 2019 with a fantastic lineup of artists. We have superstar comedian and TV personality Jeff Foxworthy along with our musical line-up that includes The Oak Ridge Boys, Patty Loveless, Ronnie Milsap, Ricky Skaggs in His Electric Country Show, Joe Diffie, The Bellamy Brothers, host Lorianne Crook, Shenandoah, Jimmy Fortune, Johnny Lee, David Ball, TG Sheppard, Jeannie Seely, Wade Hayes, Chuck Mead and His Grassy Knoll Boys, and more. Our 2019 line-up have amassed more than 100 Country Music # 1 hits and more than 400 charted hits from the 1960's through the 2000's - truly country music royalty.
Plenty of great music, a sun soaked Caribbean cruise aboard a beautiful ship, great food, service and amenities but most importantly we have you our guests. We never forget that you provide the love of music, the camaraderie, the enthusiasm and the fun. We like to think that we take the old Fan Fair spirit and blend it with a world-class vacation but it all starts with the right artists and the guests. See you all soon.
-Mike Jason, Executive Producer