A Word From The Country Music Cruise Executive Producer Mike Jason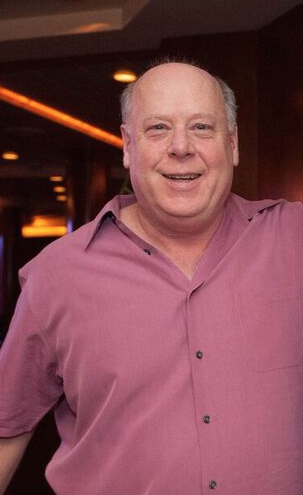 Wow. That's all I can say about our recent Country Music Cruise. We had more music, more interactive events, more special times with new and old friends and tons of great memories. We should have known this was going to be a special week when one of our very own founding members of The Country Music Cruise, Wade Hayes, got married the day before sailing. In true country music fashion Wade and his lovely wife Lea spent their first married week with us and Wade kept up his incredibly busy performing schedule.
Jeff Foxworthy and Ronnie Milsap kicked off the week with their performances. Jeff, as expected, had the crowd doubled over in laughter and Ronnie played so many hits, I lost count. We had a rare and incredible performance by Patty Loveless and were thrilled to have Ricky Skaggs join us for the first time. Joe Diffie put on an incredible show and The Oak Ridge Boys were full of energy. Icing on the cake was having The Bellamy Brothers, Shenandoah, Jimmy Fortune, David Ball, T.G. Shepherd, Jeannie Seely, Wade Hayes, Chuck Mead and His Grassy Knoll Boys, and so many more perform for us in intimate settings.
In this, our 6th sell-out year of the cruise, we also saw what I think was one of the best Grand Ole Opry at Sea shows ever, a special Gospel show hosted by The Oak Ridge Boys, and our Tribute to Outlaw music which we recorded once again. Next year this custom recording CD will be given out as a pillow gift! We added songwriter sessions, enjoyed late-night jam sessions on the pool deck and had lots of fun on Holland America Line's private island, Half Moon Cay.
This year we added the T.J. Martell Foundation as our featured charity and auctioned off signed guitars and memorabilia helping us top $75,000 in contributions to this worthy cause. As always, Lorianne Crook gracefully guided us through an incredibly exciting and event filled week as only she could.
Of course, we have already started planning next year and have secured an incredible line-up of artists and are thinking about ways to include favorite events and shows and add some new ones as well. Our line-up includes Larry the Cable Guy, Randy Owen, Tracy Lawrence, The Oak Ridge Boys, Pam Tillis, Larry, Steve & Rudy, The Gatlin Brothers, Cruise Host Lorianne Crook, Moe Bandy, Johnny Lee, T.Graham Brown, David Frizzell, John Berry, Ben & Noel Haggard, Wade Hayes, Linda Davis & The Scott Family, Chuck Mead & His Grassy Knoll Boys, we'll again have the much loved Grand Ole Opry at Sea, and many more events and activities that make this such a fun experience. This group of artists boasts 76 #1 and 439 charted hits having performed for many tens of millions of people all over the world. Just as importantly, we work with artists that truly love the fans and each year try to give the fans and artists plenty of time to interact formally and informally.
In this edition of our newsletter we get a chance to know Larry the Cable Guy a little bit better. It turns out not only is he a world class comedian, but his country roots run deep as well. His father, Tom Whitney, was a dazzling country guitar player who even put in some time with the Everly Brothers. The family grew up with country and gospel music.
And as you know, we try and add a few newer artists that remain true to the classic country music sound. This year, we've added Tony Jackson who made his Grand Ole Opry debut on February 23rd. Introduced by Whisperin' Bill Anderson, Tony sang two songs, including his take of "Grand Tour" by George Jones that went viral on Facebook two years ago. We can't wait to see Tony on our cruise next year.
As always, many thanks to you, the greatest fans in the world, and please let us know if you have any ideas or suggestions. As many of you know, I appreciate and embrace the chance to communicate with guests and get to see some of you during the year.
- Mike Jason, Executive Producer