Who's your Grandaddy?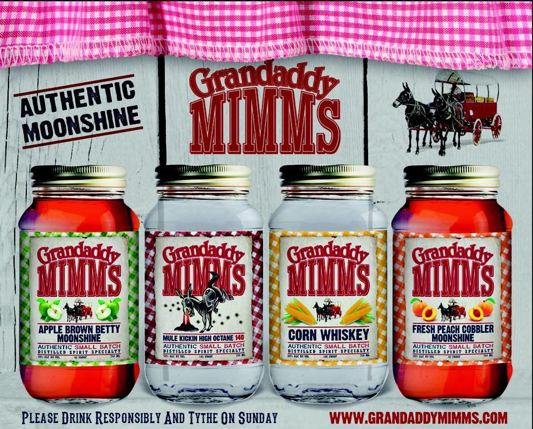 Jack "Mimm" McClure (January 25, 1914 – June 26, 1969) was an American Appalachian moonshiner and local philanthropist from Young Harris, Georgia. His grandson, Tommy Townsend, decided to bring his legendary recipes back to life. in 2016, Grandaddy Mimm's Moonshine Distillery officially opened its doors, and has been producing small batch shine ever since.
Made with local ingredients and made by the hands of the best distillers in the North Georgia Mountains, Grandaddy Mimm's Moonshine is a fresh force that is sweeping the region. Find it in liquor stores, bars, and restaurants in Georgia and Tennessee! Or stop by our distillery in Blairsville, Georgia to watch our good ole boys cook it on a Saturday morning. Either way, you will love the fresh taste of our Georgia Mountain Moonshine.
And always remember to Drink Responsibly and Tithe on Sunday.