A Word from The Country Music Cruise Executive Producer, Mike Jason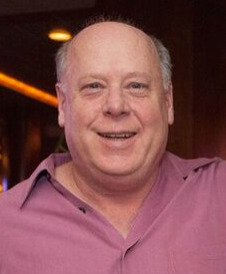 The most fun part of The Country Music Cruise is enjoying the week we sail together, listening to great country music with old friends and making new ones while enjoying the sun and sea and maybe enjoying your favorite beverage along the way. 2023 was an incredible year full of guest energy and enthusiasm for the music with a wonderful mix of long-time stars and newer artists committed to real country music.

The other thing I love is returning from the cruise and planning the next one, which in 2024 will be our 10th anniversary. My fellow executive producer, Mike Robertson, and I sketch out the week, adding the artists already joining us to venues, filling up the days and nights which helps us understand how many more artists and shows we can add. While we have plenty of room to add artists for our next cruise, we are also looking at how we might add performances. In 2024, in addition to the familiar use of venues, we will be using the Crow's Nest for daily, late afternoon Barn Dances opening the floor up for dancing; we will be providing seating as well. We tested this in January 2023 and got great feedback, so we will expand it to every day.

We are also looking at ways to add daytime shows to The Mainstage. And, as always, Chuck Mead has some ideas for the next great Tribute show. We do one just about every year and it is a completely unique and special performance. We are also so glad to announce that Wade Hayes is back with us to perform, participate in a jam session, and all kinds of other events and performances. We have lots of new (to us) artists and some long-time friends joining us, we'll be adding songwriters, enjoying Opry at Sea, Gospel hour, our Elvis Tribute artists, and perhaps a few more surprises along the way.

By the way, I just got my tickets to see Clint Black on April 20th so the summer season for me starts early.

Stay well, enjoy some country music this season, and get ready for our 10th Anniversary!
- Mike Jason, Executive Producer