The Elvises Are Back On The Country Music Cruise!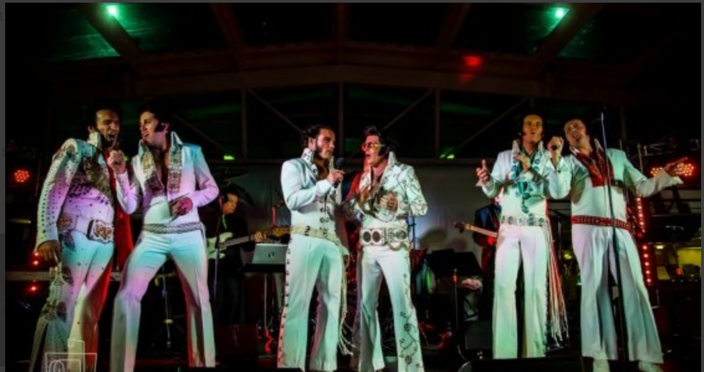 The sideburns, the hair, th­­­­­­­­­­e ­­voice, the charisma and who could forget the moves? It wouldn't be The Country Music Cruise without some Elvis fun. Next year we'll have the beloved cultural icon celebrated again with our favorite, award winning, Elvis tribute artists. Matt Cage, Jay Zanier, Pete Storm, Anthony Shore, and Dwight Icenhower are all ready to delight us with their incredible vocals and renditions of the King. They have the charm, looks and approachable demeanor that have made them a fan favorite and we happily bring them back by popular demand.
We always have some surprises up our sleeve and will have our Elvis tributes paying tribute to other greats, think: Glen Campbell, Johnny Cash and Buck Owens! Don't miss seeing these unforgettable Elvis tribute artists all together on The Country Music Cruise 2020!
Book Now so you don't miss out!
The Country Music Cruise
Real Country Music and a Real Good Time