Keeping Up with The Country Music Cruise Artists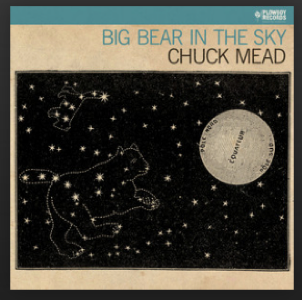 For a lot of folks, summer means vacations and long days hanging out at the grill with friends and family. We're sure that our Country Music Cruise artists will be enjoying their summer just like the rest of us – they sure deserve it! Take a look at what's been keeping them busy lately:
Larry the Cable Guy had a whole lot of fun at the Bass Pro Shop Legends of Golf tournament, hanging out with Lee Trevino, David Graham, The Rock, Mark Wahlberg and more during the Celebrity Legends Shootout. Tracy Lawrence was there, too, playing the Pro-AM rounds.
Randy Owen has been hard at work, performing all year long with Alabama on their 50th anniversary tour. He's having so much fun that they recently added even more tour dates, keeping them on the road through November.
Tracy Lawrence has found a way to deliver a great concert to fans while also giving back. He's giving a portion of ticket sales from select shows to his Mission: Possible foundation, which brings awareness to the plight of the homeless and helps provide food to those who need it.
We don't know how they do it, but The Oak Ridge Boys tour the world and still manage to find the time to work on not one, but two new albums. They've got a new Christmas record coming out later this year and an album of classics and standards planned for next year.
Pam Tillis: This sounds like too much fun to be called work, but Pam Tillis has been on the road with Suzy Bogguss and Terri Clark for the past year on their "Chicks With Hits Tour" and they're not slowing down; the tour will continue through the fall.
Larry, Steve & Rudy - The Gatlin Brothers: Larry Gatlin celebrated his 71st birthday back in May at the Grand Ole Opry (of course!) and the Country Music Hall of Fame & Museum recently asked him to participate in two acclaimed roles: appear on its "Voices in the Hall" podcast and its "Outlaws, Tales & Tunes program," where he performed and shared stories from the road.
If you love Moe Bandy's music, then you'll love his stories. Pick up his autobiography, "Lucky Me," for a great summer read.
T. Graham Brown and his wife, Sheila Brown, will be crowned the RC Cola and MoonPie King and Queen on June 15th at the annual fun-filled festival that celebrates the South's original fast food in Bell Buckle, TN.
John Berry: Last month, John Berry's friends got together to celebrate the successful end to his cancer treatment. Garth Brooks, Trisha Yearwood, The Oak Ridge Boys, Trace Adkins, Jimmy Fortune, Darryl Worley, Radney Forster, Shenandoah and Country Music Cruise pals Lorianne Crook, Exile and T. Graham Brown all joined in the party for their longtime friend.
Tony Jackson released a new single last month, a powerful version of James Taylor's "Country Road." He made a stop at the Grand Ole Opry and will be at the Hank Williams Museum & Festival as well as the CMA Fest in June.
And Chuck Mead has been doing double duty, too. He just released a new single, "Big Bear in the Sky," and has a new album coming out on June 28th while still hitting the road every chance he gets.