Our Country Music Cruise Artists Honor Our Service Men and Women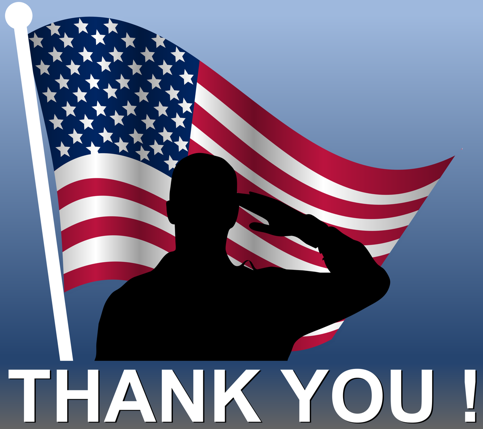 Each Memorial Day, we honor the brave, courageous men and women of our nation's military services who have made the ultimate sacrifice for us. As we each make plans to show our gratitude on Monday, we look to our 2019 Country Music Cruise artists – who have dedicated countless hours to showing their appreciation for our armed forces -
for inspiration.
Jeff Foxworthy in 2014, Jeff held RedFest over Memorial Day weekend in Austin, TX. He handed out 6,000 tickets to active duty military for family-friendly event. "A few days ago, we gave away 6,000 tickets to the military, to active service people, to say thanks," he told CMT.com. That's a big deal for me. I'm kind of fascinated by people that put their lives on the line so we can do stuff like this. I don't think any of us say thank-you enough for that."
The Oak Ridge Boys recorded "Sacrifice for Me" in 2011, with powerful and heart-tugging lyrics that honor fallen heroes including a selfless soldier
and marine.
Patty Loveless remembers visiting her brother, a soldier stationed at Ft. Knox, when she was a child. It was during one of these trips that she realized she wanted to be a singer and has spent her career giving back to servicemen and women through USO tours and special appearances on military bases around the world.
Ronnie Milsap has partnered with the Fallen Angel Aviator Foundation to raise funds for several organizations and is known for closing his concerts by thanking our brave military heroes before launching into his rendition of "America the Beautiful."
Ricky Skaggs has performed for (and in honor of) our military so many times that he received the USO's 50th Anniversary Award back in 1989.
Joe Diffie also devotes countless hours to entertaining and remembering our soldiers. Last year alone, he appeared at the Camp Douglas Armed Forces Days (WI), A Tribute To Our Veterans (NY) and Operation Cherrybend (OH).
The Bellamy Brothers – MTV once declared that The Bellamy Brothers "may be the most popular act among American servicemen and women all over the world." The brothers travel to far-flung bases including Bosnia, Macedonia, South Korea and Guam, and were the first to perform in Kosovo.