Opry Video Classics DVD Collection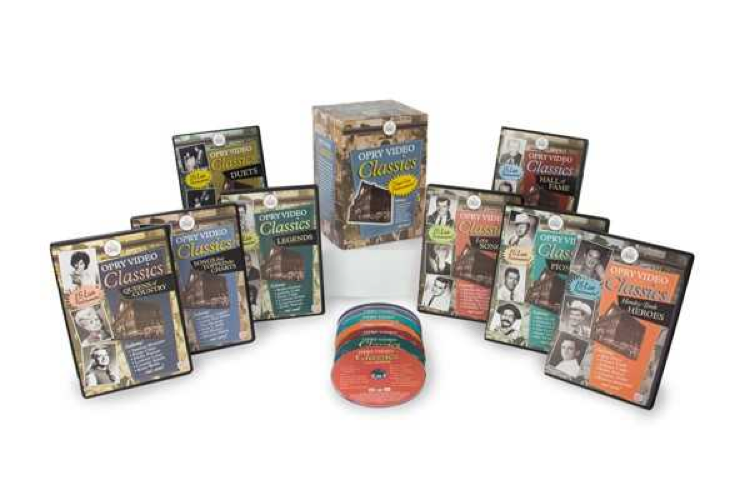 Enjoy Country's Biggest Stars Performing Their Biggest Hits – LIVE!
Unlock a treasure-trove of classic country music with these amazing vintage performances, filmed live on-stage at the Grand Ole Opry's Ryman Auditorium. From rhinestones to cowboy hats, these videos take you back to the golden age of country music.
You'll have a front row seat at the Grand Ole Opry with country legends in the prime of their careers. It's a country music fan's dream come true. Legendary stars from the '50s, '60s and '70s will take the stage to perform their greatest hits, including Johnny Cash, Conway Twitty, Patsy Cline, The Statler Brothers, Waylon Jennings, Tammy Wynette, Loretta Lynn, Willie Nelson, George Jones, and many more!
Learn more by clicking here