How Our Country Music Cruise Artists Spent Their Summer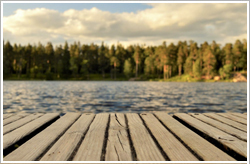 Summer vacations are filled with long, laid back days, warm nights barbecuing with friends and family and maybe a road trip or two packed with memories in the making. But our Country Music Cruise artists were as busy as ever, turning summer into the ultimate working vacation. But can you really call it working when you love what you do? Here's what some of them have been up to:
Jeff Foxworthy shook things up this summer when he performed at the Kennedy Center in Washington, DC. The grand theatre, which normally hosts ballets and orchestras, welcomed our favorite comedian and his fans last month.
The Oak Ridge Boys spent their summer doing what they love – touring the country! So it's fitting that they were named the inaugural musical ambassadors of the Route 66 Alliance and the Will Rogers Highway.
Last month, Ricky Skaggs found out that he'll become one of the newest members in the IBMA Bluegrass Music Hall of Fame during their annual International Bluegrass Music Awards ceremony later this year. The country music legend will be honored for his career, his artistry and his Skaggs Family Records label.
Joe Diffie kicked off his summer by releasing his first new single in five years, "I Got This." We can't wait to see him perform it on The Country Music Cruise.
The Bellamy Brothers spent the summer celebrating the 50th anniversary of their very first gig in 1968 at the Rattlesnake Roundup in San Antonio, Florida.
Jeannie Seely received a star on the Music City Walk of Fame on August 21st, honoring her contributions to preserving the musical heritage of Nashville and her incredible talent. And she was also inducted into Nashville's Academy of Local Musicians Hall of Fame in June!
After working so hard through the summer, we hope they'll all be able to kick back and relax while they're on The Country Music Cruise next January!