A WORD FROM THE EXECUTIVE PRODUCER MIKE JASON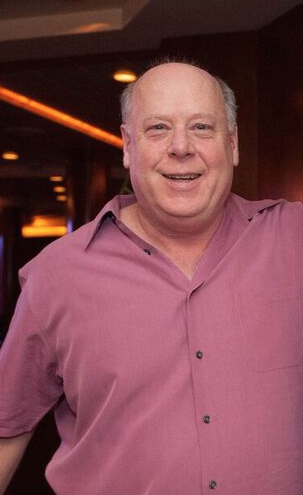 As the weather warms up, artists are beginning to get back to live performances and many of us are starting to get out more these days. We are down to our last few dozen cabins remaining on The 2022 Country Music Cruise and are hard at work scheduling performances and events and planning all the details for the January 15, 2022 sailing. Most of all we are looking forward to seeing you all again to enjoy some great country music, renew old friendships and meet some new friends all aboard Holland America's beautifully appointed MS Nieuw Amsterdam.
As we round out our great line-up of artists (lots of new ones and plenty of favorites), I am excited to note that one of my favorite country artists, Neal McCoy, will be joining us for the first time and bringing his high energy, fan interactive show to us.
We also have lots of news from the Country Music artist community. Just a few items of note:
The Oak Ridge Boys are releasing a brand-new album, Front Porch Singing on June 11th. According to Joe Bonsall, "This project is quite honestly one of the most heartfelt albums we have ever recorded. It was a bit strange to social distance from each other in the studio, but I believe it drew us all closer and in doing so we may have inadvertently recorded the perfect project for this time period. These songs, whether new or old, reflect a certain optimism and a deep-seated faith that God will work all of this out as we move forward. Life is beautiful as one song says. We must embrace it and celebrate it with all of our being."
In other news, our favorite cruise partners, the Grand Ole Opry, opened back up to full capacity earlier this month and have a great summer lineup planned. Back in April, many of you tuned in to the night of celebrating The Country Music Cruise at the Opry and despite some crowd limitations, we were treated to some great music live-streamed on the StarVista LIVE YouTube channel. The night featured cruise favorites Jeannie Seely, Jimmy Fortune and The Oak Ridge Boys. If you missed it, check out the interview from that night with these artists hosted by Deborah Evans Price on our YouTube channel.
I'm getting news from virtually every artist that they have new music, are planning new tours and working on all kinds of interesting projects. In the coming months I hope to be sharing more news with you.
As always, we thank you for your support of the cruise and while this year's been a challenge in so many ways, we feel honored and blessed to be working on our 8th sailing and of course seeing you all soon.
Mike Jason, Executive Producer