A Word From The Country Music Cruise Executive Producer Mike Jason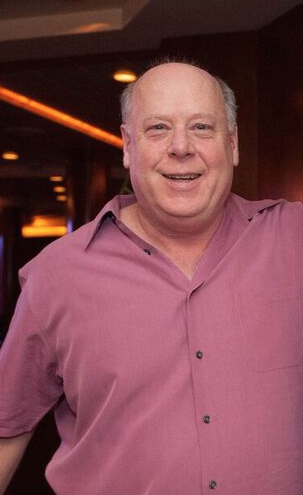 Like many country fans, I spent some time the last month or two watching the Ken Burns film, Country Music. My first impression was the stunning variety and quality of music created during the last hundred years- the artists and music evolved, grew and changed over the decades but somehow always kept its fundamental soul- great honest songs by master musicians many of whom seemed destined for success no matter how challenging their lives were. I also noticed that many of our Country Music Cruise artists were prominently featured, including Larry Gatlin, Vince Gill, Kathy Mattea, Ray Benson, and Charlie Pride to name a few. Finally, I was struck by the fact that although many of the backstories of the artists and their lives are accurate, they are so amazing they are almost hard to believe.
One of the legendary artists featured in his own episode is Hank Williams, who we will get a chance to know a bit more about this year. During the 2020 cruise, I will be joined by Hank Williams' daughter, Jett Williams, and along with Chuck Mead, we will be presenting the story and music of Hank Williams. The presentation, which will feature an interview, a Q&A section and a performance of some classic Hank songs, was inspired by a box set of Hank's previously unreleased music that Jett and I (along with famed music historian Colin Escott) produced. We were thrilled to win a Grammy nomination in 2011 for Hank Williams: The Complete Mother's Best Recordings. The fact that in 2011, nearly 60 years after his death, we were able to locate, restore and release 143 "new" Hank songs, including some he never released anywhere else or had just newly written, is one of the more amazing stories in music history. For those of you that join us, you'll also hear Jett's story which is an incredible one as well.

Once again, our 2020 roster boasts some latter-day country royalty from Randy Owen to The Oak Ridge Boys, The Gatlin Brothers, Pam Tillis, Tracey Lawrence and so many more. And, as always, there will be jam sessions, songwriter performances, Gospel performances, Q&As, Grand Ole Opry At Sea and all the favorite performances and events.
And, of course, we have our eye on next year as well. In order to put together the kind of event we all want, we have been long at work securing artists for 2021. Our line-up will include some new friends like Josh Turner, Mark Chesnutt, Sawyer Brown, Mandy Barnett, Mo Pitney, John Schneider, and others. We'll have some beloved artists that have been with us before like Lee Greenwood, The Oak Ridge Boys, Mickey Gilley, Asleep at the Wheel, Jimmy Fortune; and we will have some new surprises but always artists that play real Country Music.
As always, many thanks for letting us be part of your year and I look forward to seeing you on board!
- Mike Jason, Executive Producer