A Word From The Country Music Cruise Executive Producer Mike Jason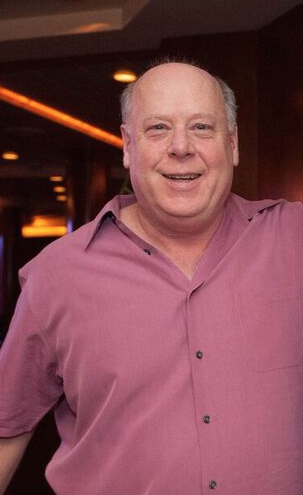 To The Country Music Cruise Community,
In looking back at the 2020 DVD, which you should be receiving by mid-May, it feels like another lifetime. While the DVD brought back a flood of great memories and fun times, we clearly find ourselves in a very different world today. Like you, I'm now staying at home as much as possible, which gives me way more time than I'd like to reflect on the changes to our lives these past few months. My dog has been walked more times in the last month than in the last year, and I think he is ready for me to get back to work so he can get back to napping.
On a far more serious note, our community got a little smaller recently with the passing of Kenny Rogers first and then Joe Diffie. Kenny was one of the first artists we called when we started The Country Music Cruise and he headlined our first and third cruises, giving us much needed star power, as well as bringing us his warmth and graciousness. Besides giving us a hit-filled Kenny performance, he took pictures with the fans, the crew and the ship staff, and even sat at the casino tables in his Gambler pose. I was also personally fortunate enough to co-produce a 2009 Kenny Rogers box set "Kenny Rogers: The First 50 Years". In the set, we split his work into three discs - Duets, Story Songs, and Love Songs - and even included a new song that he had recorded with Dolly. It was a great project and we all will miss him.
Joe Diffie joined us for our fifth cruise. Joe was one of the best traditional country singers of his generation and one of the nicest, most humble men you would ever meet. We sincerely enjoyed having Joe and his wife, Tara, with us and will all miss his incredible talent and kindness. He built a great legacy in the music industry, but surely left us way too soon.
Our thoughts and prayers are with Kenny and Joe's families.
Despite the sadness we feel around losing two beloved country music stars and the challenges we all face these days, we at StarVista LIVE, my fellow Executive Producer Mike Robertson, and our founding Country Music Cruise members, Lorianne Crook, Wade Hayes and the Grand Ole Opry, are all looking forward to seeing you again next year to enjoy the company of some of the greatest and best loved country artists for our annual country music party. These days while our movements are limited, we have come up with some extra special country music and events to share with you. Many artists contacted us and offered to perform acoustic sets in their living rooms or create other country music content. The Country Music artist community misses you and can't wait to do what they do best - perform for the best fans in the world.
Mike Jason, Executive Producer