The Hits from our 2018 Country Music Cruise Stars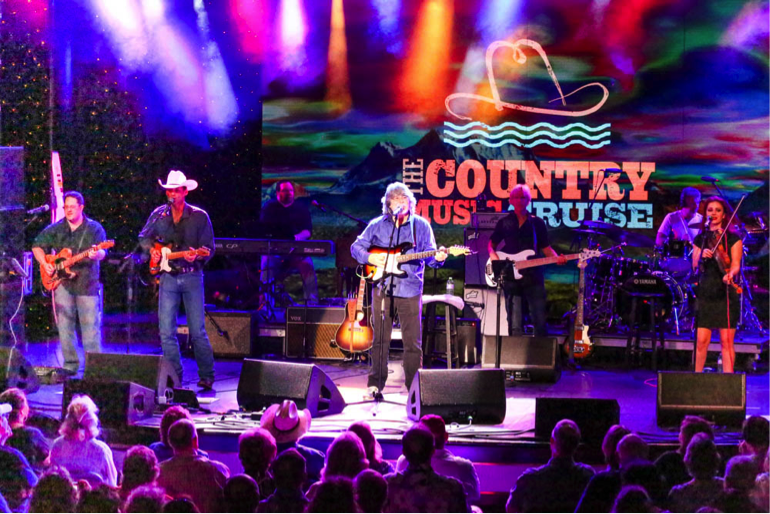 Our artists have scored over four hundred charted hits – 66 of them went to Number One. It's a good thing we'll be at sea for seven days as we'll need as much time as possible to hear all of these and more! We've listed just a few of their memorable songs so you can create a playlist and get excited to see these legends all together when we set sail next year.
Alabama
Our headliner has won more awards than any other band in country music history – over two hundred in all. They also hold the record for most consecutive Number One hits: every single from 1980 'til 1986, all twenty-one of them, topped the charts.
Here's a small sampler:
"Tennessee River"
"If You're Gonna Play in Texas"
"Love in the First Degree"
Larry Gatlin & The Gatlin Brothers
They just about define Classic Country with thirty-three Top 40 Country singles including some of the era's best-known songs, including:
"Broken Lady"
"Houston (Means I'm One Day Closer to You)"
"All the Gold in California"
And more of the greatest hits from our 2018 lineup:
Mickey Gilley
"Room Full of Roses"
"Stand by Me"
Jim Stafford
"Cow Patti"
"Spiders and Snakes"
Bobby Bare
"Detroit City"
"Marie Laveau"
Lorrie Morgan
"What Part of No"
"Something in Red"
Johnny Lee - "Lookin' for Love"
Lacy J. Dalton – "16th Avenue"
Graham Brown – "Hell and High Water,"
Jeannie Seely – "Don't Touch Me,"
Wade Hayes – "Old Enough to Know Better"
Asleep at the Wheel – "The Letter that Johnny Walker Read"
Chuck Mead – "Cherokee Boogie"