Our Country Music Artists Have Been Ready For A Cruise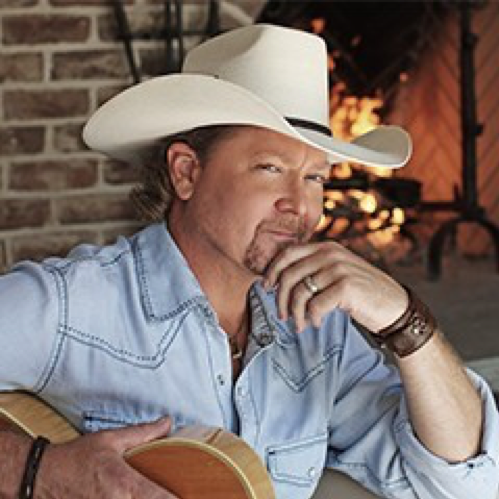 Lately, we've been playing just about all of the songs our 2020 Country Music Cruise artists have ever recorded and we started to notice that some of their lyrics capture the spirit and the fun of the cruise. When we hear them, we're immediately awash in the memories of the past cruises and find ourselves wishing we could be onboard next year's voyage already! Here are some of our favorites.
Randy Owen wrote "Feels So Right" as a love song for Alabama, but we hope he won't mind if we claim the chorus as our own and sing "mmm feels so right" while hanging out by the pool or strolling the deck under the Caribbean moonlight.
Tracy Lawrence shares his wisdom with us every time he sings "Life Don't Have To Be So Hard," and we promise we're going to follow his advice when we're sailing on the cruise:
Hey it's time to get lazy
Had enough crazy
Life ain't got to be so hard…
More time with you less time for worry
More slowing down less in a hurry
The Oak Ridge Boys recorded "Everyday" way back in 1986, but it'll be their theme song on the 2020 Country Music Cruise as they head out to meet their fans "everyday":
Everyday (everyday) I want to shake somebody's hand
Everyday (everyday) I want make somebody know
(That thinks they can) that they can (yes they can)
Everyday (everyday) I want to try (I want to try)
To show my brothers and my sisters
That I want to help them along the way everyday, everyday
And we can't argue with Pam Tillis when she sings, "you can't have a good time without me."
You can't have a good time without me
You're going to see me in your memory
You're going to hear me in that melody
You can't have a good time without me
The Gatlin's couldn't say it any simpler than "It Don't Get No Better Than This" but it's Johnny Lee's "Country Party" that really gets us going. A party with the greatest singers in country music? That sounds a whole lot like what it's like on our Country Music Cruise!
I went to a country party
Reminisce with my old friends
Chance to share some memories
And play my songs again
David Frizzell is going to have a heck of a lot of fun on the cruise, since he's already told us how much he loves a "Country Music Love Affair."
I'm glad there's always gonna be room for one more country song
It's like a country music love affair
There's a good old band at the local hall
Now don't stay away too long
There's a whole lot of country records on the air
"I'm sittin' here surrounded by people I know, the beer's cold and the music's good and loud…" That's all Wade Hayes needs to sing for us to know that he's been on The Country Music Cruise before and knows just what's in store.
When we first heard Tony Jackson was recording a song called "They Lived It Up," we were certain that he was singing about our guests!
But no one sings it better than when Linda Davis launches into "I Wanna Remember This."
It's the kind of night that dreams are made of
Not a cloud in the sky and the full moon above
I could swear the stars have all been aligned
To be leading to this moment in time

We couldn't agree with you more, Linda.