Celebrate '90s Country at the Opry with a Special Fan Offer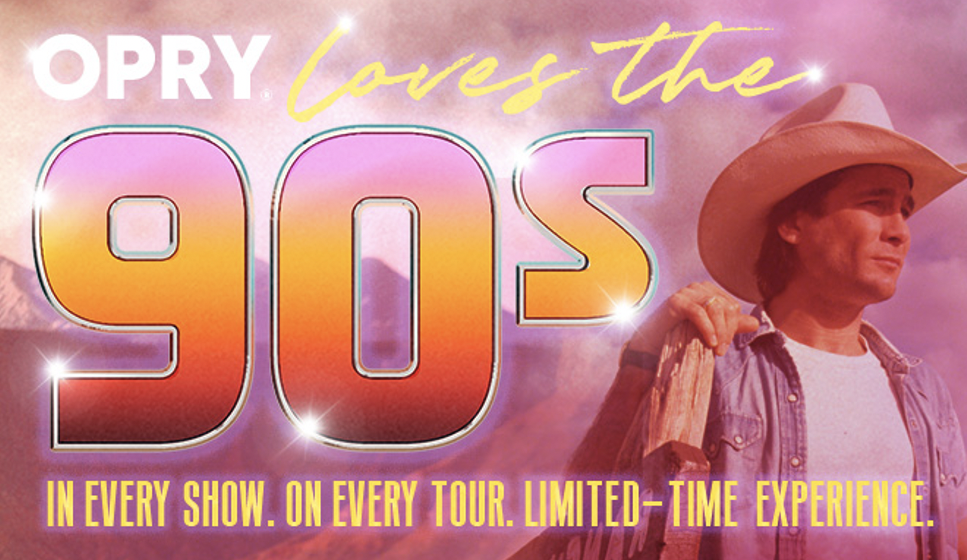 It was a simpler time, a time that gave us the country hits that we're still singing. A time when a generation of country music icons came into their own and dominated the airwaves.
Experience the '90s in every Grand Ole Opry show and tour until the end of the year, and for a limited time, we're giving fans a special offer. Just use code OPRY90 to save up to $50 on your Opry show ticket during the Opry Loves the '90s celebration.