Catching Up With The Country Music Cruise 2020 Artists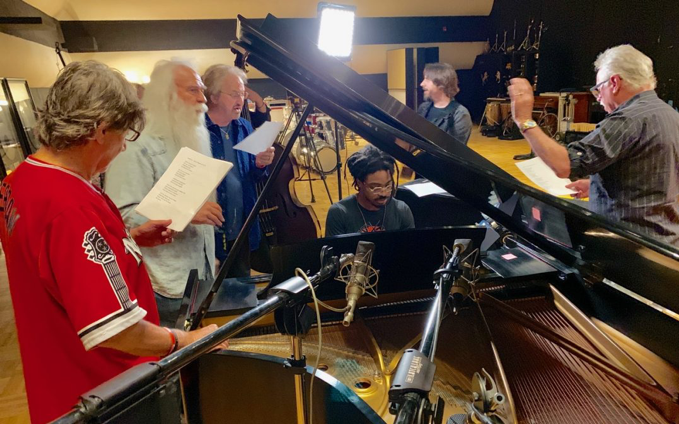 While most folks are off enjoying summer vacations and spending long weekend days with family, our Country Music Cruise artists have been mixing a whole lot of fun in with all the work they've been doing. Here's a rundown of what they've been up to this summer.
Larry the Cable Guy has been at the helm of Larry's Weekly Roundup on SiriusXM LIVE every Friday at 10am ET and free replays on Pandora, talking about his week and taking calls from fans.
Randy Owen recently found out that he and Alabama will receive the Musicians Hall of Fame Lifetime Achievement Award on October 22nd.
Tracy Lawrence has a new album coming out on August 16, "Made in America," and gave everyone a sneak peek into how amazing it sounds back in May when he released its title track.
The Oak Ridge Boys are hard at work on two new albums, starting with a Christmas song collection that will be released later this year. The second album will feature classics and standards and is due out in 2020.
Pam Tillis is spending a lot of time on the road this summer, both headlining shows and sharing the stage with her Chicks With Hits partners, Terri Clark and Suzy Bogguss.
Earlier this month, The Gatlin Brothers issued a new running/walking shoe whose proceeds benefit the nonprofit Tragedy Assistance Program for Survivors (TAPS). The TAPS x Gatlin shoe is designed by Newton Running and its first run is already sold out, but you can join the pre-order list at https://www.newtonrunning.com/collections/frontpage/products/taps-x-gatlin-special-edition
Lorianne Crook just launched "Crook & Chase: Nashville Chats," an iHeartRadio original podcast series produced by Premiere Networks. The podcast features in-depth interviews with country music's biggest stars along with treasures from the radio show's archives.
Moe Bandy is touring the country during the summer months. Do you think he might be collecting new stories for a sequel to his recent autobiography, "Lucky Me?"
Earlier this summer, Johnny Lee announced that he will undergo surgery in August. We are all praying for his strength and a speedy recovery.
T. Graham Brown received the "Arkansas Traveler" honor in July, presented to him by the state's Governor and Secretary of State. Bestowed upon out-of-state visitors, it recognizes contributions made to the progress, enjoyment or well-being of Arkansas or its residents.
David Frizzell has been touring all summer long, including a special appearance at the Annual Benefit for the Faces of HNC in Franklin, TN on August 1.
We know it's still summer, but John Berry just announced his Annual Christmas Songs and Stories tour dates and we're counting down the days until he heads to our town.
Exile recently shared a special treasure with fans, previously unreleased recordings made between 1979 and 1982. "Exile – The Garage Tapes" gives us a glimpse into their creative process, revealing what their songs sounded like in the early stages of their creation.
What better way to spend a summer than with family? And that's just what Ben & Noel Haggard get to do whenever they tour. Catch the brothers at the Lincoln Amphitheatre in Lincoln City, IN on August 10th.
Wade Hayes has had a pretty interesting summer so far. He's already performed at actor William Shatner's Charity Horse Show dinner, met fans at his annual Friends' Fest a few days later and sang his single, "Who Saved Who," on several different television shows.
Tony Jackson popped up on Larry's Country Diner on July 11th and stopped by the Grand Ole Opry just a few weeks earlier.
Just like Tony, Linda Davis also took the stage at the Grand Ole Opry this summer and we hear we'll be able to see her on Larry's Country Diner later this year, too.
Chuck Mead is as busy as ever. In June, he launched a new radio show on WSM called "Face the Music" and released a new album, "Close to Home." He even managed to squeeze in his 139th appearance at the Grand Ole Opry before the month was over.