Val Storey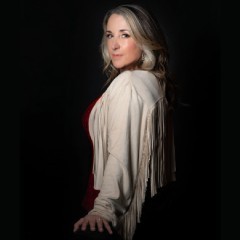 Val Storey is one of the entertainment industry's premier vocalists. Her pure and sincere styling takes the listener to a very personal place, evoking a colorful palate of emotion. Her flawless and captivating performances, both in the concert hall and the recording studio, have earned for her the admiration of fellow musicians and fans alike. In short, Val Storey is truly a "singer's singer."
Raised in Roanoke, Virginia, Val moved with her family to Nashville, picking up bluegrass, country, gospel, blues, and jazz influences along the way. When Val began to express herself musically in her own voice, her gift was undeniable. Performance opportunities came for Val when she was just a teen; one with the legendary Jordanaires. Later, Val would become the lead vocalist for the jazz group Pulse. She then became one of the youngest performers to be featured regularly in various country music shows at Nashville's Opryland theme park.
Living in Music City, Val's growing experience began to encompass studio recording. As a session singer, Val has worked for major labels and publishing companies, including Columbia, Mercury, RCA, Rounder, Sony, and Universal. Where Flowers Bloom, her first full-length solo CD, however, was an independent effort, the result of following her heart rather than accepting label offers that came her way early in her career. A timeless collection of traditional gospel music, Val's interpretation of each song is stirring and transcendent.

Val eventually reconnected with Grammy award-winning producer and songwriter Carl Jackson, whom she'd first met when Jackson recorded at a studio owned and operated by her father. "I would sneak down after bedtime and listen just outside the studio door," Val remembers. "I knew even then that Carl was an amazing musician." Little did she know that, just a few years later, Carl would be producing an album with her as a featured artist.
Carl invited Val to lend her voice to his on the 2010 project, Mark Twain: Words and Music. Her haunting vocal on "Love Is On Our Side" hearkens to the grief experienced by Twain at the death of his oldest daughter, Susy. As a cast member on the collection, Val found herself among top names in music and entertainment, and the critically-acclaimed project introduced Val to a worldwide audience.
As a Nashville session singer, Storey has lent her voice to recordings for Dolly Parton, Joey + Rory, Larry Cordle & Lonesome Standard Time, Bradley Walker, Gene Watson, and many more.
Val and her husband survived a devastating motorcycle accident in August 2020, and months of rehabilitation followed. "God's keeping me around. With COVID, the accident, all the challenges, God has been there for me every minute. I pray and talk to God. I know He is in control. I know that with Him, we can find comfort and peace."
Fortunately, Val was able to return to her regular spot on the iconic stage of Nashville's Station Inn with a weekly Sunday gospel show, and a Monday night performance brimming with traditional country and more; both shows include a cast of Val's gifted and high-profile friends. She was a special guest at the Country Hall of Fame and Museum in July of 2021. Filmed as part of the exhibit, The Station Inn: Bluegrass Beacon, Storey shared stories from her career in an installment of the Live At The Hall music and education program.
Val's own story continues to unfold, with her sophomore album, produced by the legendary Larry Cordle, set for release in Spring of 2022. A preview track, "Love at the Five & Dime," has been released, in a sweet tribute to the song's writer, Nanci Griffith, who passed in August 2021.