Ryan Matthew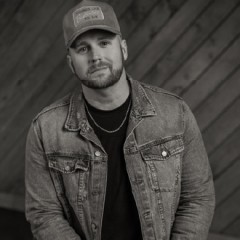 Ryan Matthew Dougherty got his start as a self-taught musician, by playing for churches and with local friends. Born in New Jersey but making his way to Shreveport at a young age, he was always interested in music. His first instrument was the drums, but he quickly took to bass guitar. From there, he taught himself to play electric and acoustic guitar.

Ryan has played with nationally touring artists of different genres. From rock bands to country artists, he has traveled the United States playing with people such as ‪Neal McCoy, The American Tragedy, and The Gray Schuler Band. Through his career as a touring musician, he has played venues such as Madison Square Garden, The Hollywood Bowl, and Wrigley Field.

Ryan now resides in Longview, TX and continues to pursue his passion by traveling to Nashville for writing sessions and playing acoustic and full band shows in surrounding areas. While his original music has a singer/songwriter feel, he, also, covers many artists and genres of music during his shows.