Karen Hester—A Tribute To Dolly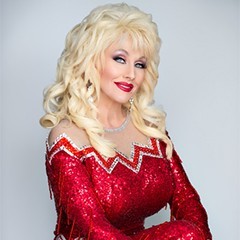 Karen Hester is a professional entertainer in Music and Theater. Her love for music and entertaining started at a very young age and is truly a part of who she is, evident to her family and friends. She truly feels blessed and grateful to follow her passion of entertaining audiences everywhere she goes.
She has been associated with theatrical productions both onstage and in consulting positions. She currently performs paying tribute to Dolly Parton in her own shows, titled "Karen as Dolly".
She travels throughout the U.S. and worldwide with performances in Sweden, Finland, Australia and aboard the Country Music Cruise.
Karen's professional theater experience includes performing at Legends in Concert, House of Blues, The Palace Theater, and Penns Peak to name a few. Her television appearances include performing live on "World's Greatest Tribute Bands"on AXS TV and recently appeared as a contestant on "Clash of the Cover Bands" on E! Network, winning her episode.