Elvis Tribute Artists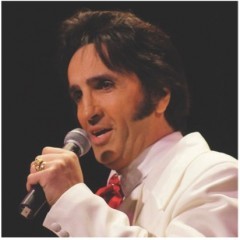 Jay Zanier is a successful entertainer and world class Elvis Tribute Artist who has been performing as Elvis for 25 years.​ He has won numerous contests in Canada and the USA, marking him as one of the top Elvis performers in North America. Jay's dedication has led to him to closely study Elvis' music and concert performances for over two decades, bringing an extraordinary level of authenticity to his shows. Jay is a Canadian champion Elvis tribute artists winning the award of Collingwood Grand Champion.
---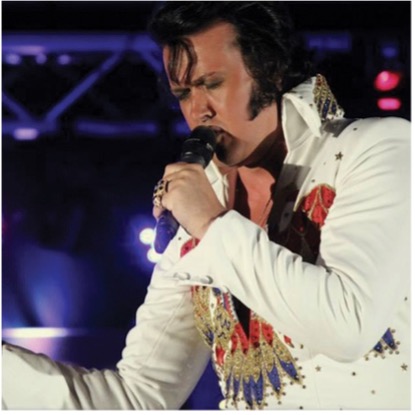 Anthony Shore never fails to impress and entertain axs he performs the songs of Elvis with exceptional quality and utmost respect. His incomparable vocal ability, charismatic stage presence and approachable demeanor make him an instant favorite with audiences. Originally from the UK and fan of Elvis since the tender age of just three years old, Anthony now resides in Minneapolis and works all year-round performing in a variety of venues.
---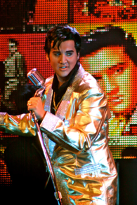 Brandon Bennett is a native of south Louisiana, and is known world wide for his award winning talent in the tribute industry. In his over 20 years in the business, Brandon has been a part of a diverse scene paying tribute to The Greatest Entertainer of our time, Elvis Presley. Brandon was awarded the title of "Ultimate Elvis Tribute Artist" by Elvis Presley Enterprises. Featured television appearances on "The Late Show with David Letterman", "The NBC Nightly News", "The Ricki Lake Show", & "American Hot Rod". Lead roles in the long running, Elvis Presley Enterprises endorsed, music revue "THE ELVIS STORY" & The Tony Award Winning Musical "MILLION DOLLAR QUARTET". He has made featured performances at professional sporting events for THE CHICAGO BULLS, THE CHICAGO CUBS,THE CHICAGO WHITE SOX, THE CHICAGO BEARS, THE MEMPHIS GRIZZLIES, & THE SAN FRANCISCO GIANTS. Brandon has the honor of working with members of several members of Elvis Presley's band which include D.J. Fontana, The Sweet Inspirations, & The Jordanaires. Performances spanning a variety of platforms in the music industry such as : Casino Showrooms, Performing Arts Center, Fairs, Festivals, Corporate functions, Television, & Radio. Brandon has also been producing and starring in his own music revue entitled: BRANDON BENNETT-ELVIS MY WAY, in which the focus is about the man, Elvis Presley, and his music."Every time I'm on stage, I strive to recreate what people remember and respect about what Elvis offered in his performance. He was a phenomenal singer, entertainer, and human being. He showed humility and remained humble throughout his life. That's what I want people to remember or catch a glimpse of. It wasn't about what he wore. It was about the music,His voice, and most of all he was REAL.:- Brandon Bennett
---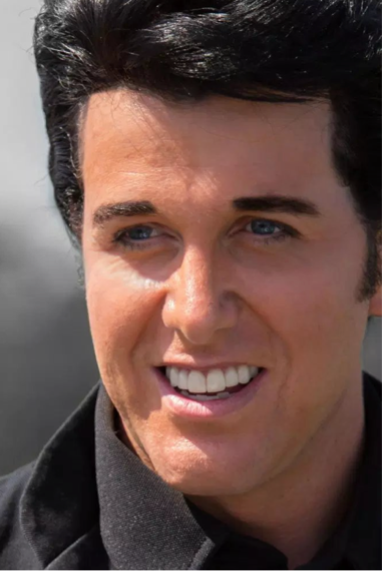 Matt Cage: This is one Elvis Tribute Artist you don't want to miss! Matt Cage is a multi-award winner, holding Professional championship titles across Canada and the United States. Matt has played in Las Vegas as a featured Elvis performer in All Shook Up: A Tribute to the King at Planet Hollywood and most recently can be seen in the Tony-award winning play, Million Dollar Quartet. The Toronto-born performer has a love of Elvis and strives to keep his memory alive. Matt has portrayed the King in sold-out theatres, festival headlining shows, musical plays, television and more. From the hip-swivelling 50s to the stunning vocals of the 70s, Cage does it all. New, fresh, and alive with energy, Matt Cage is the whole package in one talented Tribute Artist
---
EAS Band - John Crenshaw: The EAS Band is the official band of Elvis Presley Enterprises/Graceland since 2006. They are respected throughout the industry as the number one touring tribute band. This high energy band is led by drummer John Crenshaw and is based out of the greater Chicagoland area. EAS consists of a lead guitarist, drummer, bass guitarist, keyboard player, and two female vocalists. A horn section (The Jungle Room Horns) is also available consisting of trumpet, tenor sax/flute, and trombone. Along with the talented musicians and female singers, all band members sing which gives the feeling and excitement of being at an actual Elvis concert. EAS is a professional touring band that performs all over the world backing tribute artists. They are also well versed in entertaining audiences as an opening act or to fill a night of entertainment. The band members have had many years of experience performing music from various genres including country, classic to modern rock, Motown, R& B, easy listening and jazz standards.