Cruise Host Nan Kelley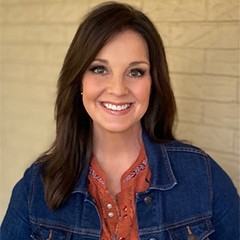 Whether she's interviewing superstars and legends backstage at the Grand Ole Opry, chatting it up with a fan she meets on the street, or talking through a television screen to a few million folks, Nan Kelley has an uncanny ability to connect with people.
The former Miss Mississippi is a very familiar face in country music television. She was a major personality on GAC through her longtime role as host of the popular Top 20 Countdown. She also hosted the Grand Ole Opry's TV show Opry Live for 8 years and hosted many specials for the network, including the ACM's and the CMA's Red Carpet shows, along with HGTV's Country Stars At Home.
Now a familiar face on JTV, Jewelry Television, Nan connects with customers in 85 million homes as a show host. She and her husband Charlie, a Grammy-nominated musician/producer, are regulars on the Circle TV network with their motorcycle travel series Authentic America, showcasing unique and off-the-beaten-path things to see and do in America.
When she's not on the road, in the studio, or in the kitchen as her alter ego One Pan Nan, she's at home in Knoxville, TN, with Charlie and their 4-legged kids-Jerry Lee, the Boston terrier and Casey (aka "Super"), the cat.